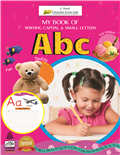 Writing books
This series of writing books has been created for preschoolers/kindergarteners to introduce the numbers 1 to 100. It helps them learn to form ...
Read More...
My First Word Book
A strong vocabulary is crucial for the development of linguistic and reading skills in children. It is easier for children to understand what they ...
Read More...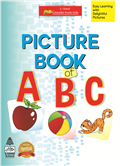 Picture Book of ABC
Picture Book of ABC is designed to prepare young minds to take their first steps into learning preschool concepts in a confident way. It is an ...
Read More...

I Didn't Know That
For Age Limit: 7-9 years || Fact Filled cross-curricular books. || Interactive true or false, search and find features. Superb artwork
Read More...

Look and Play
Young children will love reading these colourful books either on their own or with a parent or teacher. Pages of easy-to-read phrases are followed by ...
Read More...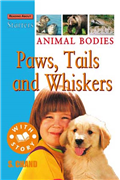 Reading About Starters
The Reading About Starters series introduces early readers to non-fiction. Each book is designed to increase reading fluency and combines a narrative ...
Read More...