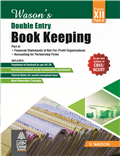 Wason'S Double Entry Book Keeping
Wason's Double Entry Book Keeping series for Classes XI and XII has been revised as per the latest CBSE 2018-19 curriculum. Also, all the ...
Read More...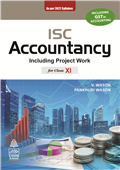 ISC Accountancy for Classes XI-XII
ISC Accountancy (for Classes XI and XII) has been written as per the syllabus prescribed by the Council for Indian School Certificate Examinations, ...
Read More...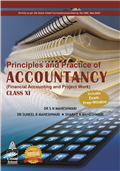 Accountancy for Classes XI & XII by Dr S N Maheshwari
Accountancy is one of the core papers at the CBSE Class XII (Commerce Stream) Examination. For Class XI, there is one book, "Principles and ...
Read More...
Scroll down to load more results
No More Results